Considering Moving to Panama City Beach, FL? Your Beach Life FAQ!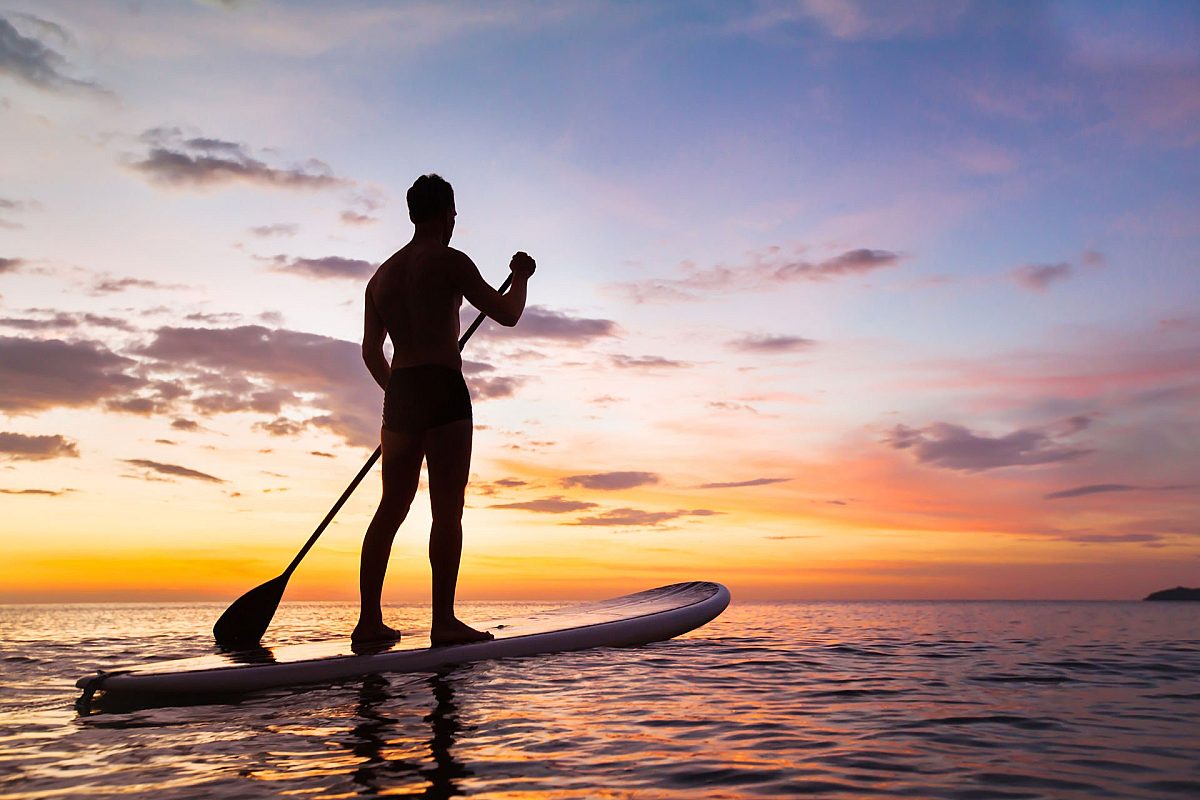 Welcome to our FAQ page, where we answer common questions about living in Panama City Beach, Florida. Whether you're considering a move or simply curious about this coastal city, we've got you covered.

Living in Panama City Beach, FL
Is Panama City Beach, FL, a Good Place to Live?

Panama City Beach offers a vibrant coastal lifestyle with its beautiful beaches, recreational activities, and welcoming community.
In addition to all the fun activities, Panama City Beach offers an excellent quality of life. The schools in the area are highly rated, and there are plenty of parks and other outdoor recreational spaces to enjoy the fantastic weather. Medical services are top-notch, and the cultural and sports scene is thriving with events like the Seabreeze Jazz Festival and the Ironman Florida Triathlon.
The city's official Panama City Beach local government website provides valuable information about the area, including government services, events, and community updates. You can also explore. Visit Panama City Beach for details on local attractions and events.

What Is It Like to Live in Panama City Beach?
Living in Panama City Beach means enjoying a laid-back coastal atmosphere, warm weather, and various outdoor activities. The community is friendly and welcoming, and you'll find multiple amenities such as shopping centers, restaurants, and parks to enhance your daily life.
Living in Panama City Beach means always having things to do. Whether enjoying the area's natural beauty or having fun at one of the city's attractions, there's always something to keep you entertained.

Where to Live in Panama City Beach?
Panama City Beach offers a variety of residential areas, each with unique features. Panama Flats is a top choice if you're looking for luxury apartments in Panama City Beach, Fl. Located in the city's heart, our beachfront apartments offer resort-style amenities and a modern living experience. Located near Scenic Highway 30A and Destin and Santa Rosa Beach, you'll have the best of North Florida just minutes away. Browse our luxurious apartments for rent to find the perfect layout.
What Famous People Live in Panama City Beach, Florida?
While Panama City Beach is known for its beautiful beaches, it may be a minor residence for many famous individuals. However, the city has hosted celebrities and notable figures during special events and festivals.


Where Is Panama City Beach Located?
Panama City Beach is a unique coastal town located in the Florida Panhandle. It is situated in Bay County, in the northwestern part of the state. Residents of Panama City Beach enjoy the best views of the Gulf Coast of Florida, known for its pristine white sandy beaches and turquoise waters.
Activities in Panama City Beach, FL


What to Do in Panama City Beach, FL?
There's no shortage of things to do in Panama City Beach! The coastal lifestyle offers endless recreational opportunities, from sunbathing and swimming at the beach to water sports such as jet skiing, parasailing, and paddleboarding. You can explore natural wonders like St. Andrews State Park or participate in fishing charters and boat tours. For a comprehensive list of parks, events, and recreational facilities, visit Panama City Beach Parks and Recreation.
One of the top activities in Panama City Beach is visiting Shell Island. This pristine and undeveloped barrier island is only accessible by boat, making it a secluded paradise. Here you can spend the day swimming, snorkeling, and exploring the island's natural beauty.
For those who love shopping, Pier Park Mall is an obligated destination. This outdoor shopping center has over 120 stores, including popular brands like Nike, Forever 21, and Target. It also features an IMAX movie theater, perfect for catching the latest blockbuster.
Another great activity in Panama City Beach is strolling on the boardwalk, home to many restaurants, bars, and shops, making it a hub of activity. The recently renovated Russell-Fields Pier offers breathtaking views of the Gulf of Mexico and is an excellent spot for fishing or enjoying the sea breeze.

Where to Eat in Panama City Beach?
For foodies, Panama City Beach is a paradise. The area is known for its fresh seafood and has a wide variety of restaurants to choose from. You'll find something you like, whether you're in the mood for fine dining or casual beachside eats.
Panama City Beach offers various dining options to satisfy every palate. There's something for everyone, from fresh seafood shacks and waterfront restaurants to international cuisine and popular chains. For helpful information on where to eat and read reviews from other visitors, you can also check Tripadvisor.

Does Panama City Beach Close at Night?
Panama City Beach does not have specific beach closure regulations. However, it's important to be mindful of any local rules or regulations regarding beach access and ensure you respect the natural environment and the harmony of the community. The city encourages visitors and residents to keep the beaches clean and preserve their natural beauty.


Practical Information about Panama City Beach, FL


What Is the Closest Airport to Panama City Beach?
The closest airport to Panama City Beach is the Northwest Florida Beaches International Airport (ECP), located approximately 20 miles northwest of the city center. The airport offers various domestic and limited international flights. For more information on travel options and flight schedules, visit Northwest Florida Beaches International Airport.

Is Panama City Beach Family Friendly?
Absolutely! Panama City Beach is known for being family-friendly and offers numerous amenities and activities for all ages. Many attractions are great for kids and adults, including waterparks like Shipwreck Island and the ZooWorld Zoological Park. The Panama City Beach Zoo is home to over 260 animals, including tigers, lions, and bears, making it an educational and exciting experience for the whole family.
The city has many other parks and playgrounds, including Frank Brown Park, which features sports fields, walking trails, and a water park. Families can also enjoy mini-golf courses, go-kart tracks, and seasonal events tailored for children. Please note the Panama City Beach Leash Law for dog regulations when visiting parks and public areas.

What Time Zone Is Panama City Beach?
Panama City Beach is located in the Central Time Zone (CST). Remember to adjust your schedules and appointments accordingly.

Are Dogs Allowed in Panama City Beach?
Dogs are allowed in certain areas of Panama City Beach, but there may be specific rules and regulations to follow. For dog owners, there are designated dog-friendly areas and parks where you can enjoy outdoor activities with your furry companions. Additionally, if you're looking for pet-friendly apartments, we offer several options that cater to pet owners.

What Is the Water Temperature at Panama City Beach?
The water temperature in Panama City Beach varies throughout the year. In the summer months, the water can reach temperatures around 80-85°F (27-29°C), providing a refreshing escape from the heat. During the winter, the water temperature cools down to around 60-65°F (15-18°C). You can visit the National Weather Service's Panama City Beach page for up-to-date information on the water temperature.


We hope this FAQ page provides valuable insights into living in Panama City Beach, Florida. Please note that the information provided is accurate at the time of writing but may be subject to change. For the most up-to-date details, we recommend visiting the provided websites or contacting the relevant authorities directly.
If you're interested in luxury apartments with resort-style amenities, we invite you to explore Panama Flats Luxury Apartments. Experience the ultimate beach life with expansive gulf views and unparalleled amenities such as a beach entry pool, hammock groves, and vast outdoor spaces for lounging, entertaining, or sunbathing. Our apartments for rent are well-appointed, with upscale interior finishes and all the modern conveniences you crave.
Take a virtual tour, view our gallery, or schedule a visit and envision your new home.